Volkswagen Adds Another All-Electric Model to I.D. Concept Family
The Volkswagen I.D. family is adding a fourth member with the unveiling of a new concept vehicle called the Volkswagen I.D. VIZZION at the Geneva International Motor Show. The Volkswagen I.D. VIZZION will be the first autonomous driving vehicle in the Volkswagen lineup and showcases what Volkswagen believes to be the future of driving. Learn more about the new concept vehicle below.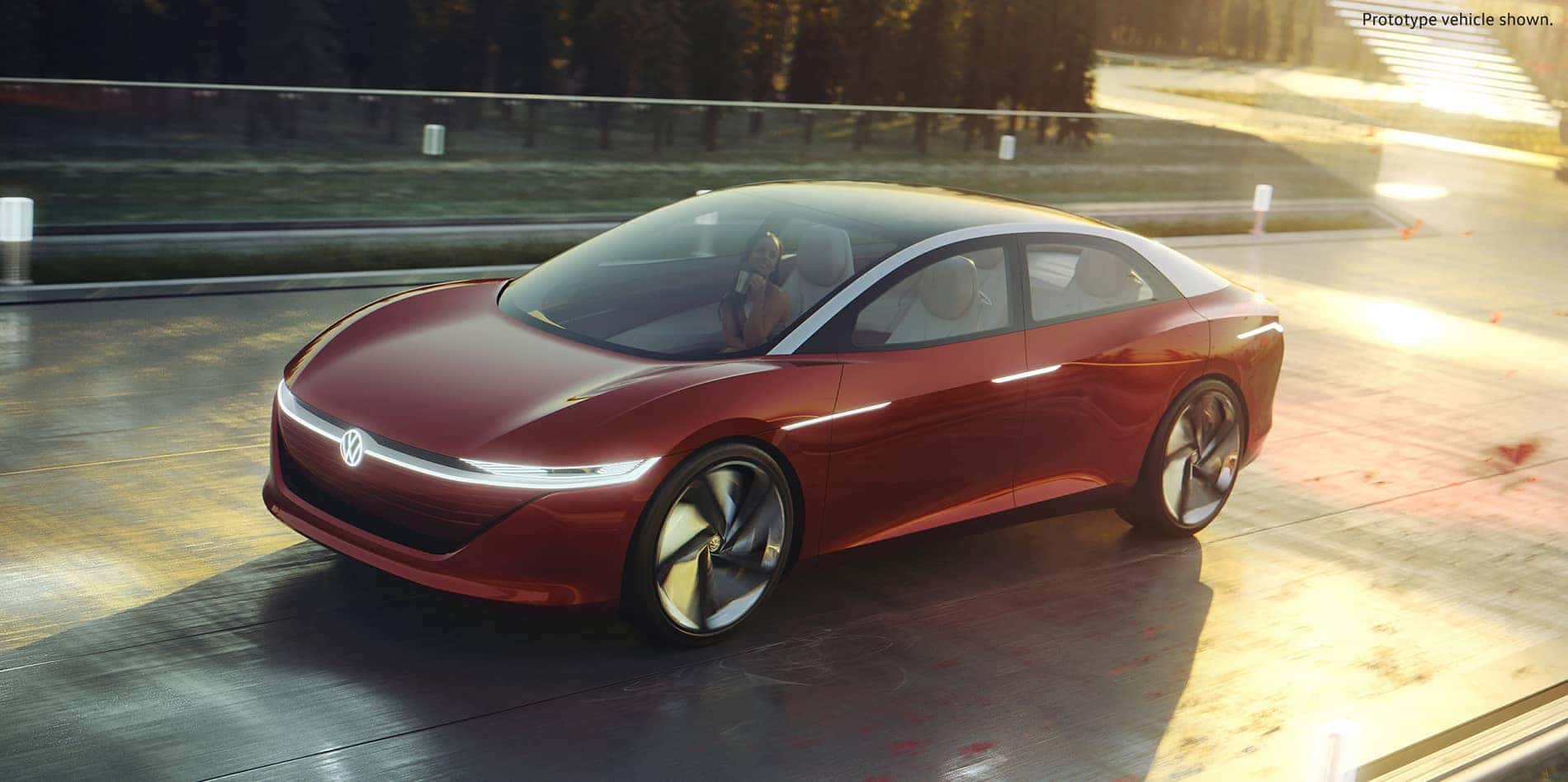 Volkswagen Unveils First Autonomous Driving Vehicle Called I.D. VIZZION
The Volkswagen I.D. VIZZION model will be fashioned after a sedan and will sit a little larger than the already-released Volkswagen I.D. compact concept vehicle. One of the goals of the I.D. VIZZION is to provide optimum comfort for passengers who no longer need to worry about navigating the streets thanks to an entirely autonomous driving system. The I.D. VIZZION will not offer a steering wheel or driving controls of any kind. Instead, the interior will be packed with technology meant to provide comfort and connectivity for each passenger including a voice and gesture-activated virtual host.
Volkswagen estimates that the new I.D. VIZZION will have a mile range of about 413 miles which rivals competitors in the all-electric space and makes driving long distances possible on a single charge.
Volkswagen Electric Vehicle Campaign
The Volkswagen brand is putting a lot of focus on electric vehicle models with an electric vehicle campaign that promises to launch 20 all-electric models by the year 2025. While there aren't specific timelines for the release of the new I.D. VIZZION concept vehicle, we do know that Volkswagen has plans to release the compact Volkswagen I.D. vehicle in 2020. The electric I.D. CROZZ SUV and electric I.D. BUZZ minibus are scheduled to be released shortly thereafter.
Keep following the Baxter Volkswagen La Vista blog for up-to-date Volkswagen brand news and model information!